Concrete pumping consists of hopper,pumping system,hydraulic system,electrical system,and walking chassis.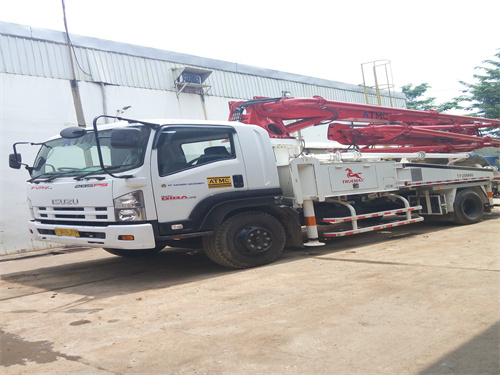 1.The pumping mechanism is composed of the main cylinder,the water tank reversing device,the concrete cylinder,the concrete piston,the hopper,the distribution valve,the swing arm,the swing oil cylinder and the discharge port.
  2.Concrete distribution valve is a key part of the pump truck,which can meet the functions of smooth pumping and fast switching.Prevent concrete from spilling.
  3.Concrete placing boom,which can be rotated,retracted,folded and conveyed pipes for conveying concrete materials within a certain range.Commonly used boom booms include 3-section boom,4-section boom and 5-section boom,which can be folded hydraulically.
  In the national key construction projects,the concrete pumping technology is used in the concrete construction,and its application scope has spread to water conservancy,bridges,large foundations,high-rise buildings and other projects.